During my time as a professional genealogist I have worked on several projects with a successful result. Here you can read some of the latest testimonials from my clients. I you are interested in more testimonials or references, don´t hesitate to contact Find your Swedish ancestry
Testimonials from successful projects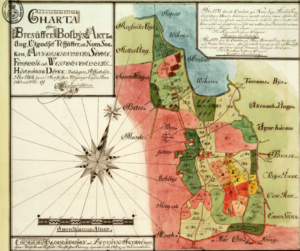 "I contacted Johan Gronberg through the apge.org website. It was my first time hiring someone to assist me in finding my ancestors. I chose to hire someone due to the way Sweden deals with surnames. Johan was prompt in replying to my emails, was knowledgeable, and quick. I received ancestor information, cause of death, occupation, etc. I am very happy with my results. He accepts PayPal, which is great, especially with currency exchange.
The only bad thing is I'm spoiled now! I am trying to find someone in Germany and I have not been as lucky finding someone as quick to respond and so professional. I wish Johan could work with German ancestry!"
Deborah Johnson - 2019
"This is tremendous research and much appreciated. I am very thankful to you for this great research that has brought some clarity and closure to many of my questions."
Richard Haigh – 2019
"I was very impressed with the amount of information Johan was able to discover about my Swedish and Norwegian ancestors. He was also able to find several living relatives and provided what information he could about them. I felt he went above and beyond by providing detailed notes about where the information came from along with photos of certain relevant pages from the church books as well as maps where my ancestors lived and worked that I had no idea existed."
Brian Wickstrom - 2019
"I found Johan to be incredibly insightful and helpful.  My Great Grandparents came over in the late 19th century and no one in family had any real clues as to where they came from.  Johan in just a few days was able to discover a very full family tree with all kinds of locations, names, churches, and farms.  He is encouraging me to travel over and see these locations and he can hook me up with relatives who still live in the country.  I would recommend Johan to anyone who wants to find out about your Swedish ancestry past."
Erik Swanson - 2019
"I found Johan Grönberg on Google search while looking for information on my grandfather. He died 20 years before I was born and all I had was his name and some misleading information on web pages. Johan guided me on various paths that I could take, the cost, and what information I could expect to receive. I am thrilled with what he has sent. I went from only the name of my grandfather to also the names and contact information of relatives in Sweden. I have used his services 3 times for various paths on my journey for my history and all 3 were done in a timely and professional manner. I would highly recommend Johan for a search of your Swedish heritage!"
Linda Neidlinger (Lundmark) - 2019
"Working with you was amazing. You were approachable. Your professionalism, spot on. The speed with which you were able to return with information was incredible. You were very thorough and able to connect on a personal level about the area as you had visited it many times. Johan is a true gem in the genealogy field! "
Kristy Remme - 2019
"I found Johan through his website and requested his service to research my grandmother Hulda Olson who was born in Sweden. I had very limited information to share about my grandmother, as I was uncertain of her birth date, her last name, and if she was actually born in Kalmar. Johan was up to the challenge, and within a few days I received a message "I found Hulda!"  Johan prepared a family tree, including information about her parents and grandparents.  The supporting documents were amazing, as he also provided information about Hulda's siblings. The information Johan provided me and his enthusiasm to help his clients, far surpassed anything I every expected.
Thank you Johan!!!"
J. Brown- 2019
"I had been researching my Swedish great grandfather for years but had not gotten much further than his New York arrival in 1852 and a few clues about his parents and siblings. Johan took my sparse information, validated what was correct and provided information on five more generations. Working with Johan has been an absolute pleasure. His reports were quickly produced, very professional, reasonably priced and completely documented . He provided maps of the areas where my ancestors lived with their addresses circled. I could then go on Google Earth and see what is there today. Since Johan lives in the town where my great grandfather lived, he also included pictures of my ancestor's church and the street where they lived. Finding My Swedish Ancestry was as easy and pleasant as it could be."
Tom Morrow - 2019
I found Johan via social media when trying to break a road block in my family history. Johan was professional and personable, upfront regarding the process and the fee. The information I received was put together in an informative and easy-to-understand report, and I received copies of the primary documents used, which I had been unable to source in my own research. I have a lot of ancestors in Sweden still to find, and I have no hesitation in using Johan's services when needed."
Rachael Haigh - 2019
"It has been a pleasure to work with Johan over the last several months. Because of his knowledge and skill in ancestry research, he was able to quickly locate the information I requested about my grandmother who had emigrated from Sweden to the USA with her family in 1891. But going further, Johan was able find several relatives still living in and around the Skane area  of Sweden.  Again, with Johan's assistance, I was able to contact many of these relatives and arrange for a "reunion".  I just got back from  Sweden a few days ago after experiencing a wonderful visit with many of them!!  It was an incredible feeling to make this connection with long-lost family members and to know that we don't have to remain separated any longer.  All thanks to Johan! "
John Morse - 2018
"My Swedish great grandparents each emigrated to the United States in the 1870's. They did not know each other until they met at a dance. They settled in Boston, Massachusetts and raised seven children. When researching my ancestors I was unable to find out where in Sweden they came from. Then one day, Johan contacted me asking about my great grandfather, how accurate was my information. Johan was doing research for another person and my great grandfather happened to be the missing link. Johan was able to connect me with a branch of my Swedish family! I was overwhelmed! My great grandmother always went by a nick name so I did not even know her real name. Johan was able to research both my great grandfather and great grandmother back several generations for me. He provided the information to me within a few weeks. I am completely satisfied with his work and am forever grateful for his help. I now know where my family came from and I have Swedish cousins!"
Christine Stenberg - 2018
"I had been seeking my Swedish ancestor side for years.  I was stuck with my great-grandparents.  I couldn't find where in Sweden they came from.  I had some facts on when they came to America, but didn't know anything beyond that.  My grandfather was Swedish, but his parents died when he was young, so no one in the family knew much about his parents except their names and their date of birth and death.  I found my Swedish ancestors through Johan Gronberg's Swedish Ancestry genealogist site.  Just to see the names and places my Swedish ancestors lived at, and especially their names was a great joy for me.  I am totally satisfied with his services, and I recommend his company to anyone who is seeking to find out about their ancestors.  A happy client Lindahl King—17% Swedish according to DNA."
Lindahl King - 2018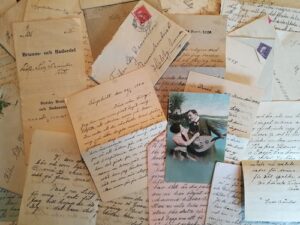 "We recently had the best time with Johan! We had hired him to look into our Swedish history and he was able to find a lot of information quickly. All information was sourced and his prices were very reasonable. He even showed us around our old homestead and took us to local churches were the family members attended. Thank you Johan. It really meant a lot to us. #5/5 Stars"
Mark Segerstrom - 2018
"Johan was wonderful! I never would have been able to find this information on my family if not for him. He was professional,courteous, and timely. I was thrilled with the results, and would highly recommend him for any swedish project. He explained the names of the parishes, and regions, otherwiswe I would not have had a clue. It was a pleasure!"
Laura Mansueto - 2018
"My sister and I found Johan's site on the internet when researching someone to help us on our quest to find out more about our Swedish family.  My sister and I were both new to genealogy and Johan was wonderful with using the information that we had already obtained to help us with our search.  We asked  a lot of questions, and he was very kind to answer all of them for us in a very timely manner.  Johan walked us through every step.  We knew exactly who and what he was researching and the cost before he began.  When the research was delivered we had the opportunity to review, ask any questions before Johan sent the invoice.  We would highly recommend Johan for your genealogy adventure."
Janice Tull - 2018
"I had an excellent experience tracing my Swedish ancestors with Johan. He was responsive, thorough and very easy to work with. I'd strongly recommend him."
Scott Jenson - 2018
"Johan was professional, thorough and timely with his research. Thanks to his diligence and help, I have finally found my long lost Swedish relatives and was able to connect with them. Thanks, Johan! "
Mark Andersson - 2018
"Johan was recommended to me by a cousin.  He translated 2 inventory estates and sent photos of the original documents.  He was also able to answer some general questions I had about these relatives.  I was very impressed by his professionalism and especially the speed with which he delivered results.  I felt his price was very reasonable, and I would not hesitate to use him again or recommend him to others."
Jill Whiteside  - 2018
"I am very happy to recommend Johan to friends and relatives.  He is very thorough and speedy in his research. "
Susan Collins - 2018
"Dear Johan, We will be forever grateful for the results of your research. Your research went many steps past whatever I did. Johan solved the mystery of why there was no record of my grandpas immigration to the states (involved a name chain) and the reasons why. I can't recommend Johan highly enough! He is most efficient and produces results quickly. All the best to you, Johan."
David Anderson - 2018
"I came across Johan's website "Find your Swedish ancestry" by chance and my surname Lubeck came from my Great Grandfather L. A. Lubeck who we understood came from Sweden to Macao in the 1850s, a Portuguese colony near Hong Kong, China. We knew very little about him, so I decided to contact Johan with a photograph of L. A.'s gravestone in the Protestant cemetery in Macao showing his death in 1863 and that he was a citizen of Sweden, and my father Carlos B. Lubeck's "Letter to my Children" describing his mostly Portuguese heritage of his father and mother, his paternal, Swedish grandfather Lubeck, and his marriage to my mother Yang Te Di, a native of  Shanghai, China. My parents and seven children (including myself) emigrated to the United States in 1949 from Shanghai, when China became communist.
My multi-racial, multi-generational family had much information of the Portuguese and Chinese ancestors but almost nothing of our family namesake L. A. Lubeck (Macao records show him as Louis Augustus).  Johan replied that the name Lubeck was not a traditional Swedish surname but he did know there were Lubecks in the 1820 - 1860 time frame. When asked to proceed with his research, he did find information about one Ludwig August Lubeck, of Goteborg, born May 19, 1816 of parents David Fredric Lubeck and Dorothea Lubeck b. Meissner.  In 1851, Ludvig was listed in household examination records as a wine merchant. Then, in December, 1851 Ludvig was listed in moving records to leave Sweden and going to Hong Kong. The birth and moving records are in hand written, official documents.
All of this research information has convinced our family as being 100% accurate and coincides with the timing of his having two children in Macao (boys) one of whom is my grandfather Henrique Carlos Lubeck born 1861, and Ludvig's tragic death in 1863 during a typhoon at his stevedoring business supplying and servicing sailing ships. Johan's excellent and prompt research was very exciting to our extended family to know conclusively that our distant ancestor did indeed come from Sweden. Some of our family may want to ask Johan to do additional research on Ludvig before he left Sweden and also on his parents and other predecessors."
Stephen Lubeck - 2018
Start your journey to discover your Swedish roots today! Hire a Swedish professional genealogist to find your Swedish ancestors!